Cutting-edge technology
present in all
areas.
Poly-Vac is a pioneer and a benchmark in its segment. We are among the leading companies of thermoformed packaging in Brazil. Over the past 50 years of experience we have won awards and certifications that prove our superiority. We are committed to providing quality products, safety and innovation to our customers.
In addition to a broad portfolio in various segments, Poly-Vac has a specialized structure for the development of new projects and new materials. With know-how in polypropylene, it has developed projects in PLA and PP / EVOH / PP, (for barrier to oxygen). We also have the Pre-press area, graphic arts, using the latest printing technology, prepress and sleeve to decorate and give more prominence to your brand and product.
Get to know Poly-Vac and discover how we can help you and your business.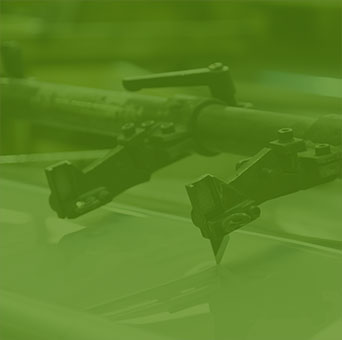 Aqui, processamos a resina através da extrusora, onde ela é passada por uma matriz plana para se obter a forma final da chapa. A espessura da chapa é medida através dos cilindros, que também atuam no esfriamento do material.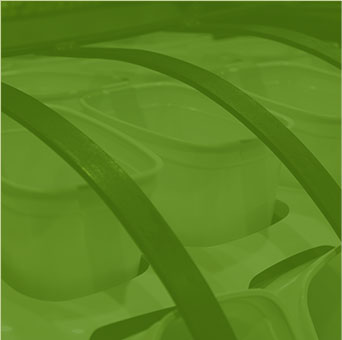 A chapa plana que foi previamente extrusada, neste processo é aquecida, para então ser introduzida em um molde refrigerado com multicavidade e, por ação de ar comprimido e vácuo, ocorre a formação do produto. Depois o produto é resfriado, cortado, extraído e empilhado.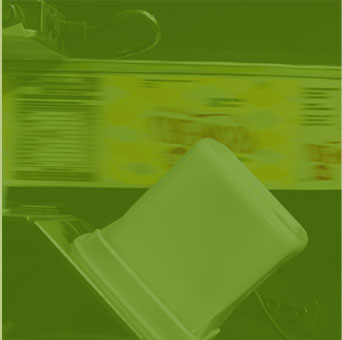 A aparência final da embalagem passa por esse processo através de equipamento de impressão dry offset. Como opção de decoração para a linha de tampas, utilizamos a tecnologia em pré-impressão; para os potes, o sleeve.